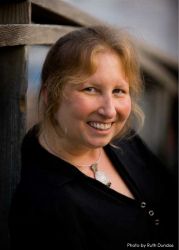 Born an adventurous child of the 60's, Holly Horner was brought up with a strong sense of curiosity and a healthy respect for the environment.
Her passion was inherited from her amazing father who encouraged her from a young age to photograph the unique world around her and began to do so professionally in 1984.
Holly's love of photography and desire for adventure would drive her to develope an innovative style. She has traveled around the world capturing the awesome magic she views thru the eye of her lense.
Ms.Horner has exhibited her work in galleries nationwide and has received numerous awards for her work.